Mini-B Miniature Single Lever/Sideswiper Paddle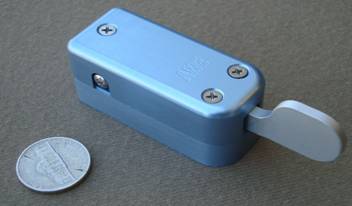 Introducing the smallest single-lever paddle on the market! The Mini-B is a miniaturized version of our Bushwhacker paddle, retaining the precision, feel, and unique adjustability of the Bushwhacker, including variable paddle ratio! Beautiful anodized finish is durable and Mil.Spec certified.


Incredibly solid, fully adjustable feel; Gap, Spring Force, & Lever Ratio!
Small size, only 2.5 ounces – 3 ¼ x 1 x 1 inches
CNC machined from Aircraft Grade Aluminum
No machining required - fully finished
Stainless Steel fasteners throughout
Simple, Reliable, in easy-to-assemble kit form or assembled
Base drilled & tapped for mounting, fits Leg Mount, Qwikmount, and Porta Paddle Desk Base
Manufactured in the USA, with LIFETIME UNCONDITIONAL WARRANTY!

We designed the Mini-B in response to requests for a more trail-friendly version of the Bushwhacker. The Mini-B was designed with small size and round corners to be truly pocketable. With it's tiny footprint, the Mini-B has a little less range but maintains the feel & adjustabilty of the Bushwhacker. Fully enclosed for protection, the Mini-B nonetheless allows instant adjustment without removing the top cover. The pocket machined into the Mini-B's underside protects cable and connections. The Mini-B may be mounted on any of our mounting systems or bolted to your rig or any other convenient location. The paddle lever may be installed either "Up" or "Down". The most trail-friendly paddle on the planet!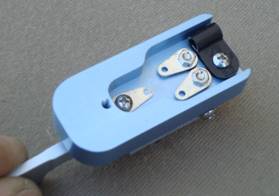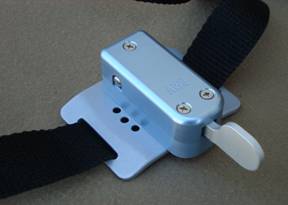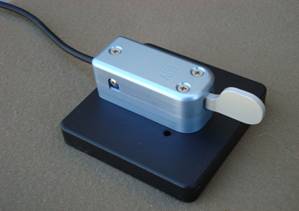 Manuals and supporting DocumentationOrdering


Mini-B Miniature Single Lever/Sideswiper Paddle Assembly Manual.



You many use our Order page to order the Mini-B Miniature Single Lever/Sideswiper Paddle.

Ordering electronically by PayPal to using the links below.

NOTE
When an order is placed through PayPal, a confirmation email is immediately sent by PayPal. We also receive this same email, so please rest assured that we have logged your order into our books. No other order confirmation will be issued. Your Mini-B Miniature Single Lever/Sideswiper Paddle will be shipped within a few days after our receiving the order, unless otherwise stated.

To order by mail please use our convenient Order Form.





Ordering by mail


| | | |
| --- | --- | --- |
| Mini-B Paddle kit US | $99.00 | $107.42 |
| | | |
| --- | --- | --- |
| Mini-B Assembled US | $133.00 | $144.30 |
| | | |
| --- | --- | --- |
| Mini-B Paddle kit DX | $115.00 | n/a |
| | | |
| --- | --- | --- |
| Mini-B Assembled DX | $159.00 | n/a |

* 8.25% tax included for California residents.


Write check or M.O. payable to

"San Luis Machine Company" and send to:

American Morse Equipment
San Luis Machine Company
Unit F2
200 Suburban Road
San Luis Obispo, CA 93401