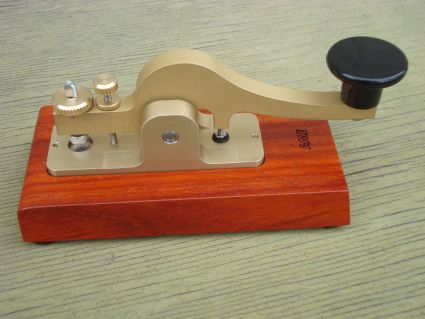 The AME Camelback Straight Key emulates the classic camelback design with modern features:

Ball Race Bearings
Rare Earth Magnet Return
Nickel Contacts
MIL-spec Anodized Aircraft Grade Aluminum
Stainless Steel and Brass Hardware
Exotic Hardwood Base

The AME Camelback's precision machining and modern materials allow for a straight key with amazingly smooth and precise action. The ball bearings provide nearly frictionless motion with seemingly zero play. The extremely strong neodymium rare earth magnet provides return force from zero to very heavy. The weighted hardwood base adds to the solid feel and keeps the key planted. The AME Camelback comes fully assembled with choice of available hardwoods, currently African Paduc, Walnut, or Maple.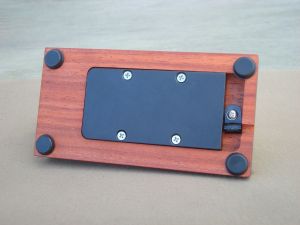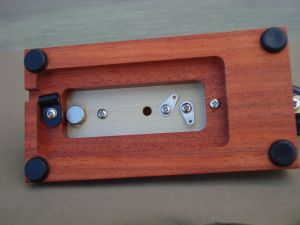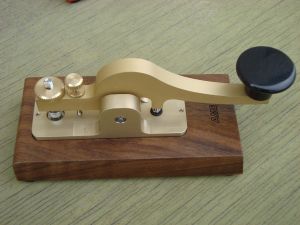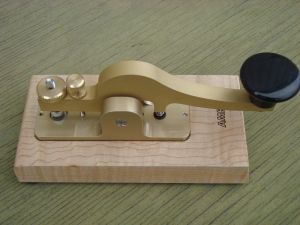 You many use our Order page to order the Camelback Key.

Ordering electronically by PayPal to using the links below.

NOTE
When an order is placed through PayPal, a confirmation email is immediately sent by PayPal. We also receive this same email, so please rest assured that we have logged your order into our books. No other order confirmation will be issued. Your CamelBack Straight key will be shipped within a few days after our receiving the order, unless otherwise stated.

To order by mail please use our convenient Order Form.




Ordering by mail


| | | |
| --- | --- | --- |
| Camelback Key African Paduc US Orders $172.00 ($159 + $13 shipping) | $172.00 | $185.52 |
| | | |
| --- | --- | --- |
| Camelback Key Maple US Orders $172.00 ($159 + $13 shipping) | $172.00 | $185.52 |
| | | |
| --- | --- | --- |
| Camelback Key African Paduc DX Orders $187.00 ($159 + $28 shipping) | $187.00 | n/a |
| | | |
| --- | --- | --- |
| Camelback Key Maple DX Orders $187.00 ($159 + $28 shipping) | $187.00 | n/a |

* 8.25% tax included for California residents.


Write check or M.O. payable to

"San Luis Machine Company" and send to:

American Morse Equipment
San Luis Machine Company
Unit F2
200 Suburban Road
San Luis Obispo, CA 93401